Hello,
I'm going to buy an ADSL Modem/Router, but I don't have much options, most of the available devices are brcm63xx based (TP-Link W89xx, and others), which doesn't have an ADSL driver.
However, I found this Ralink based Aztech DSL5005EN (Scroll to the HARDWARE section for more info). This device runs Linux already, as one can see in the system log screenshot from the manual: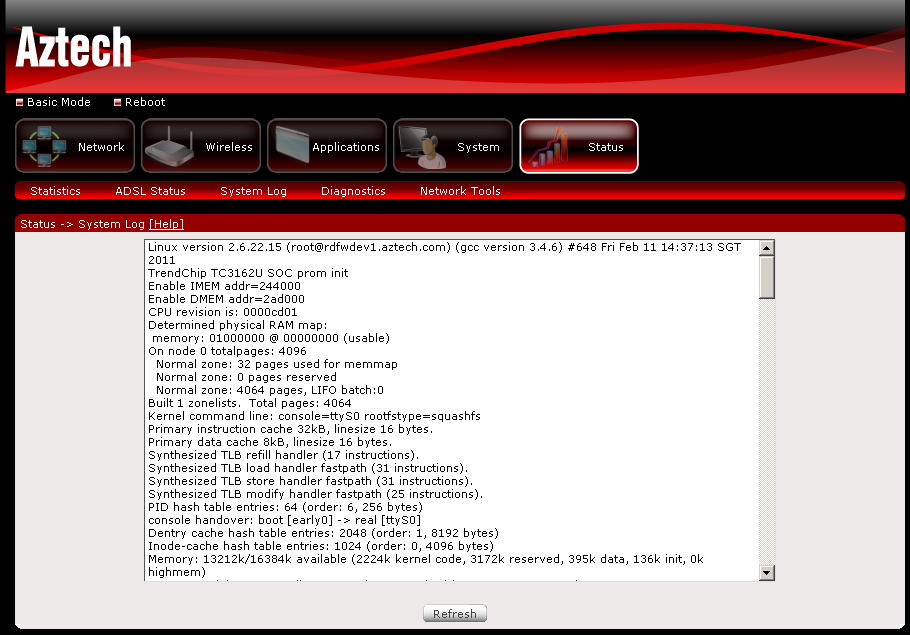 The question is: should I buy a brcm63xx based device and wait till ADSL driver is available so I can use OpenWrt on it, or do I go with the Aztech device and experiment with it? Please Advice.