Instructions how to transform a cheap 110/220Vac Home PIR Motion Sensor in a "USB PIR motion sensor" for OpenWRT/Raspberry/Arduino
Open the device, inside you'll find two printed circuit boards: a PIR module operating from + 5V to 24V (see picture) and a relay module with transformer less capacitor power supply, to reduce the 110 or 220 Vac main line voltage to 24 Vcc non stabilized for the relay and 5-12 Vcc stabilized for the sensor board.
Some examples of internal PCBs:
model 1:

model 2:

model 3: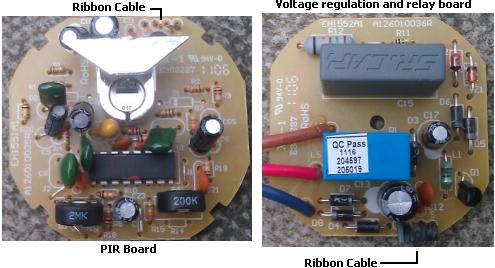 Cut the "three wires" ribbon cable that connects the two boards togheter, save the relay module for future use and keep the PIR sensor board.
The pin-out of my sensor board is Vcc , GND and output signal, from left to right as seen in the picture of the model 2, but it can be different for other boards even if similar, always check the labels on PCB.
Connect the +5V and GND of the PIR sensor board in parallel to the +5V and GND of the mouse board (+5V and GND from USB connector)
Optocoupler connection:
we need an optocoupler to interconnect sensor board output signal to the mouse board, the optocoupler I used is the 817b I found in an old USB modem.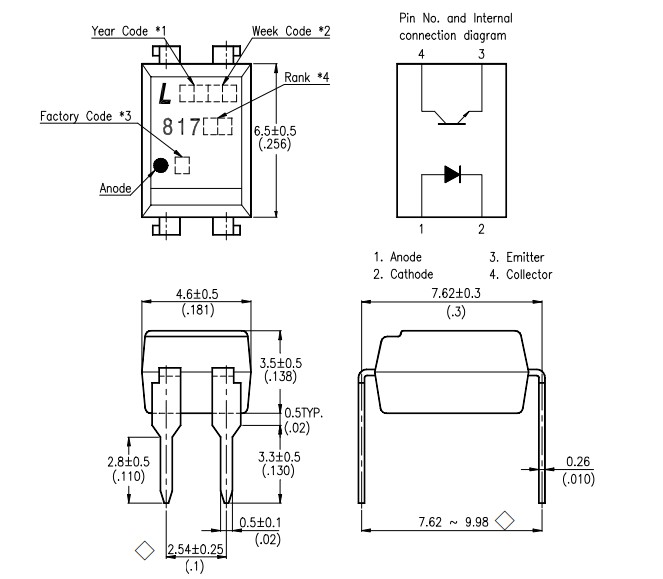 Pin1 (anode): + 5Vcc
Pin2 (cathode): output signal from sensor board
Pin3 (Emitter): GND
Pin4 (Collector): Mouse Button Switch (terminal connected to Integrated Circuit)
Note: the Opto-coupler can be easily found in many old devices like modems, UPS, serial interfaces.
Use triggerhappy to detect status of PIR motion sensor.
Enjoy
--------------------------------------------------------------------------------
Example of USB mouse circuit board to be used in conjuction of the PIR sensor (without leds):
(Last edited by pilovis on 5 Jan 2015, 19:17)